Right when the seasonal spook came upon us, the popular cosmetics brand, Lush, went full-fledged Halloween for the month of October. Users who visit the homepage of Lush will be greeted by various haunted-themed products, eerie product descriptions, and even a Ouija board cursor while navigating the website.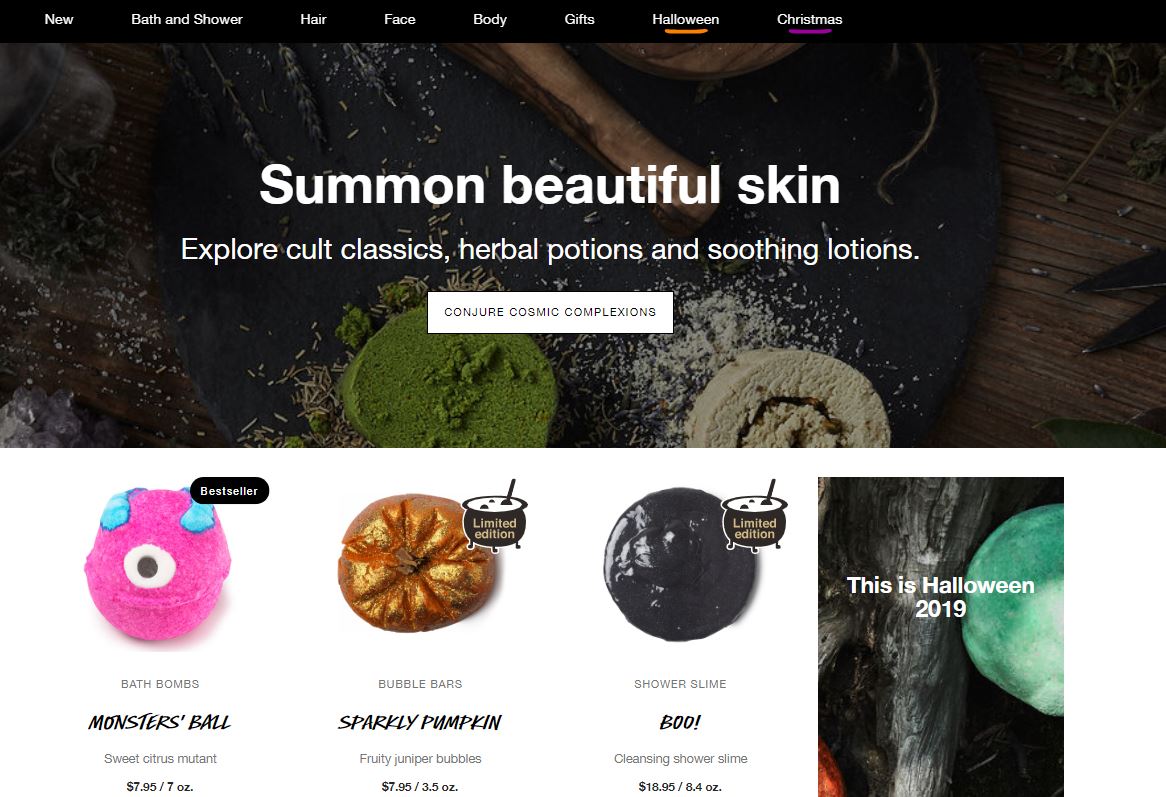 If visiting a brand's social media is more of your style, Lush's social media pages went supernatural for the season, showing creative ways to use their Halloween-themed products through videos and visuals.
What did we learn about Lush's 2019 Halloween makeover? If your brand has a strong following and expects you to impress every holiday season, don't underdeliver – and Lush didn't let us down this year. We're ready to buy a case of these spooky products!