If there was one quote that stuck from the event it was from Cori Shirk, Senior SEO Manager at Seer Interactive, who recommend to "Stop thinking of your website as a location, and start thinking of your website like a data feed." Her point was that Google is spending more energy getting users what they need directly from local search results. You can get driving directions, company information, reviews, make reservations, book appointments and more right from Google's local results.
If you work with local SEO clients, you may find that if you're doing a good job, you're seeing LESS clicks to your website. That's because Google has effectively externalized your companies most relevant info for the benefit of searchers.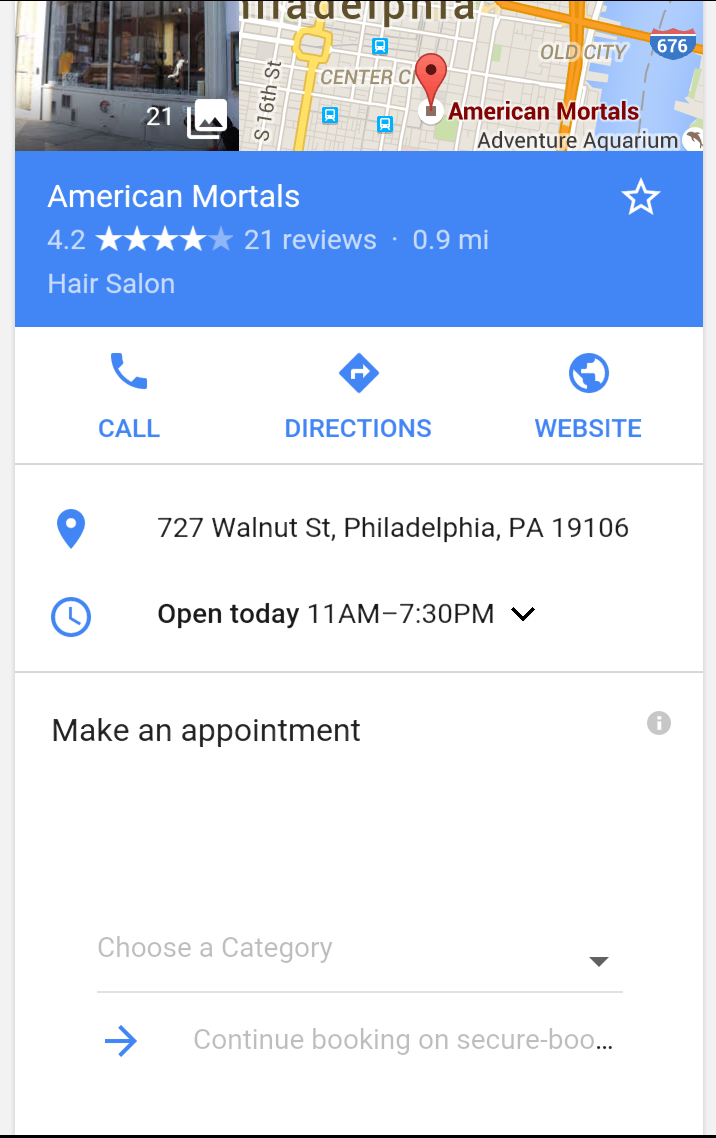 You may never need to visit your local hair salon's website when you can make an appointment directly from search results.

Webmasters can mark up their local site with "potentialAction" schema which Google may use in search results, especially for things like booking appointments or making dining reservations. Chart courtesy of Builtvisible.