After Work Activities: A handful of BrainDoers genuinely hang out. Activities in the past include sporting events, video game streaming, building keyboards, and brewery visits.
BYODog: Always a great perk to have office dogs and it has been part of our office culture since the beginning.
Harvest Emails: Filling out your timesheet isn't known as a fun thing in the work world, but we send comical emails at the end of the week as a reminder to fill them out.
Lunch Groups: It's unlikely to find anyone eating their lunch here alone – there is always a group going out for grub and even have certain days like "Halal Tuesdays".
Team Results Ranked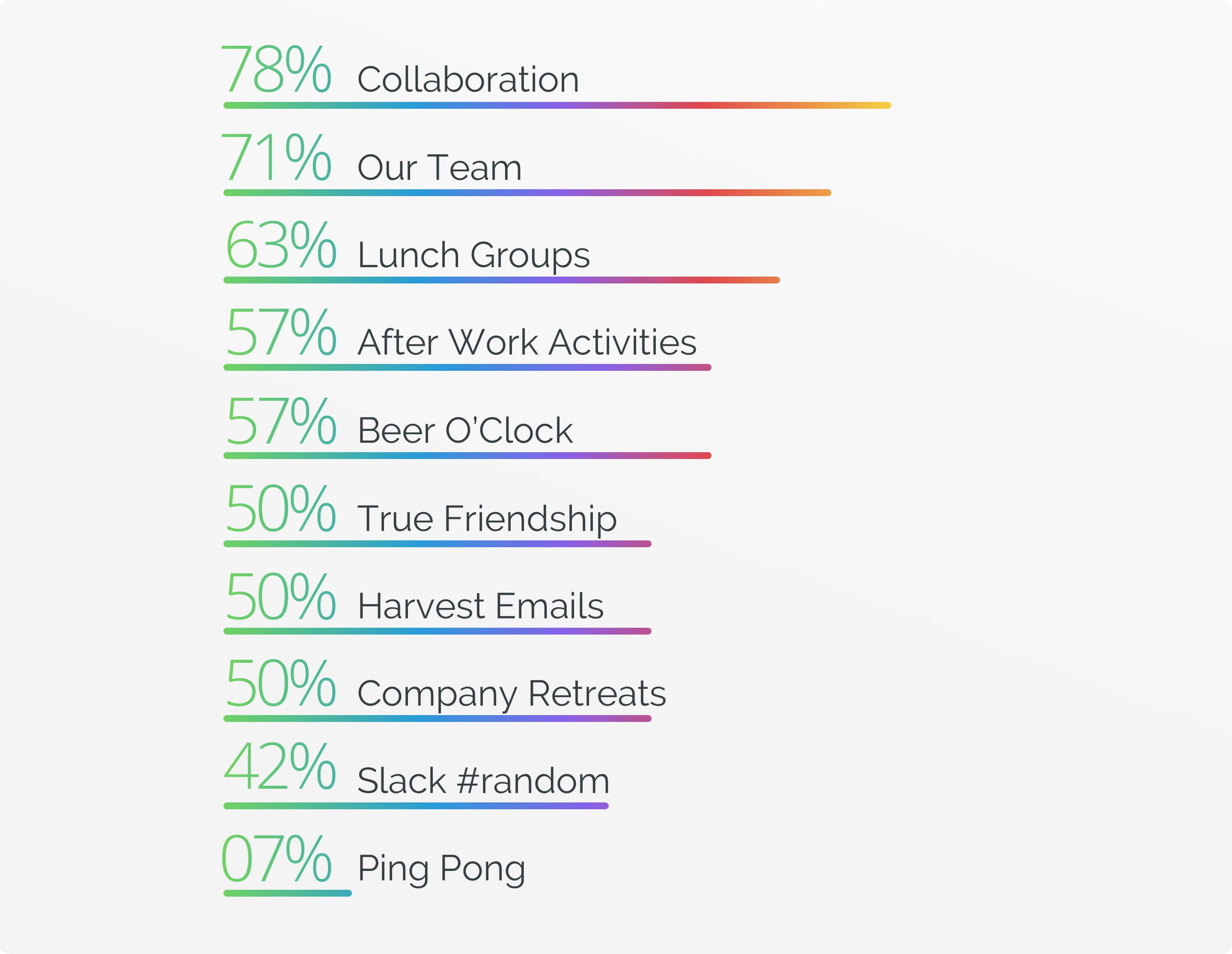 Extra: Out of the fill in quote, we selected ones that were worth noting and sharing.
Anonymous teammate quotes:
"I'm thankful for so much here. Everyone being awesome people period. Everyone being amazing at what they do is a bonus. Also thankful for Tim's Harvest emails, Harrison's brewery shirts…"
"Laughs on laughs on laughs"
"Great people, awesome clients, and a wonderful work environment"
This survey really helped us realize how thankful we are for our team and how special of a group we are.
What do you think you'll discover if you sent out a survey to your company?